Awesome Romance Novels: Lustful Cravings by Paloma Beck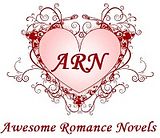 Hot & Steamy!
Did we say Hot? And Steamy?
Yes! LUSTFUL CRAVINGS
Book 1 of The Seven Sin Sisters series
The Seven Sin Sisters are entwined in a legacy bigger than...
I'm road tripping it to the AWESOME ROMANCE NOVELS blog today with m very first book, Lustful Cravings! It's gotten some great reviews and of course, it's always good to start at the beginning so... before you grab the newest release, Eternal Envy, pick up a copy of Lustful Cravings.
NOW come along with me to AWESOME ROMANCE NOVELS to see what they say!