Paloma's RoadTrip of Smut
I am traveling the world wide web... won't you come along?
Over at
69 Shades of Smut
, we're discussing whether people consciously decide their sexual preference. You know, our kinks... are we born with them or do we decide which we prefer? I use the springboard of the GLBT community as a comparison. LEAVE A COMMENT to WIN a copy of Hold My Hand.
While I was away, I discovered two sites with kick ass reviews for two of my books...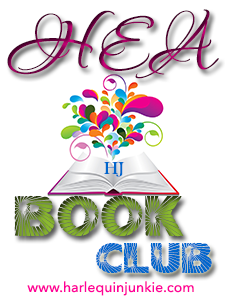 The Harlequin Junkie reviewed Hold My Hand
"This is an intense, emotional narrative that is well-written and passionate. Ms. Beck has an enticing way of describing BDSM scenes which smoothly guides the reader into understanding the lifestyle."
CHECK OUT THEIR BEAUTIFUL REVIEW SITE and the full review HERE.
At HJ, they thrive on thrive on 'Love, Laughter and Happily Ever Afters' They are addicted to Harlequin romances but we LOVE the ROMANCE genre as a whole. Their motto is
Got HEA? will READ, Review & Spotlight!
Tangie at Two Lips Reviews reviewed Vanished Pride
"Ms. Beck gives us a story where both characters struggled with pride; Paige, because it was her soul sin and Donovan with his misconceptions of a dominant in a committed relationship. Watching the push-pull of their relationship was enjoyable. Seeing them accept how well their needs meshed was wonderful. I look forward to the next sister to fall to her mate."
CHECK OUT THE TWO LIPS REVIEW SITE and the full review HERE.
She's reviewed all my Seven Sin Sister books and I always look forward to what she has to say! :)